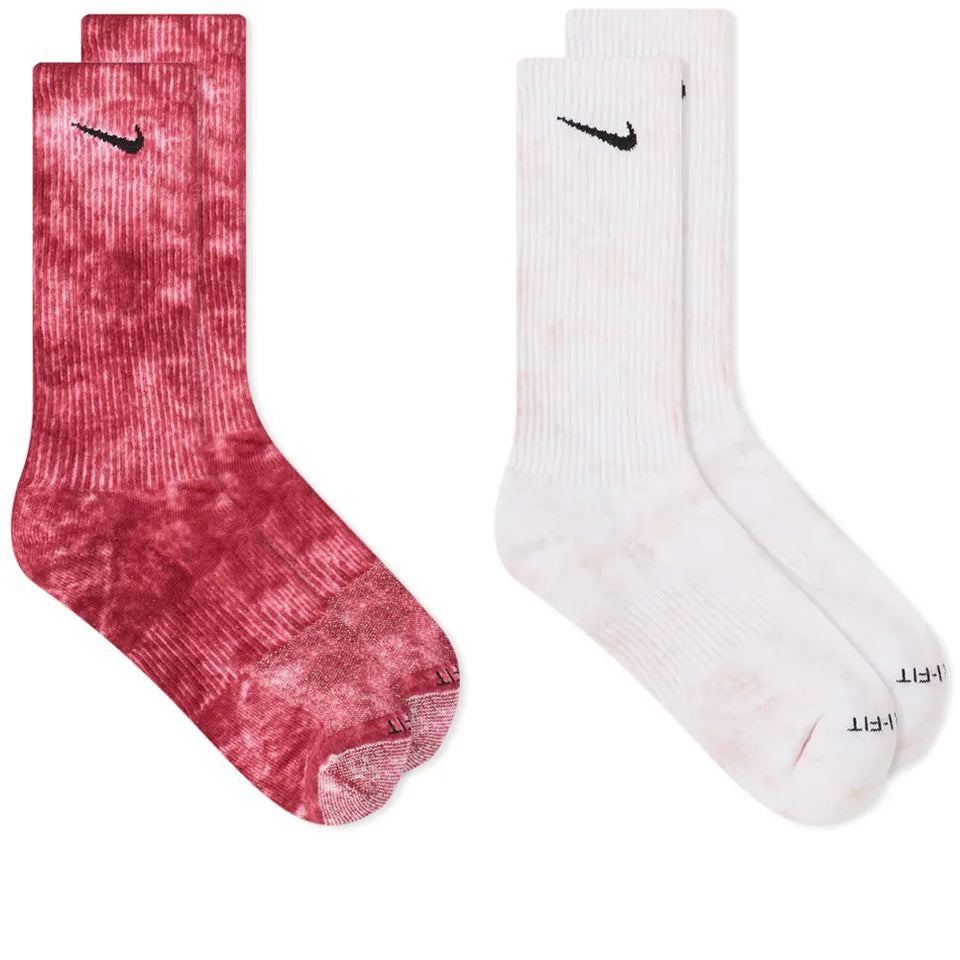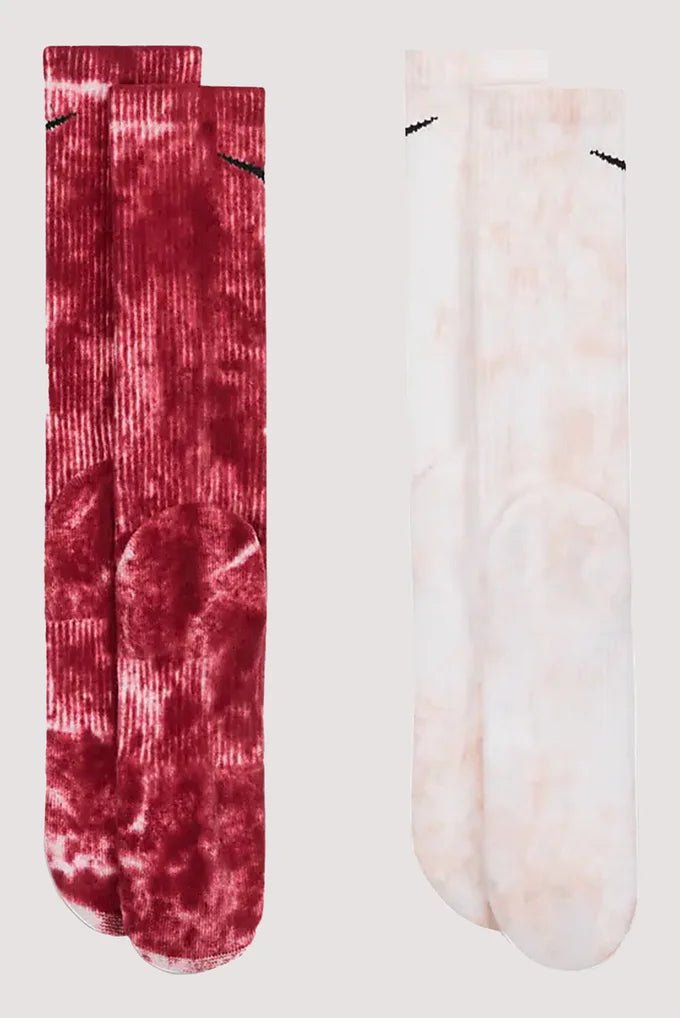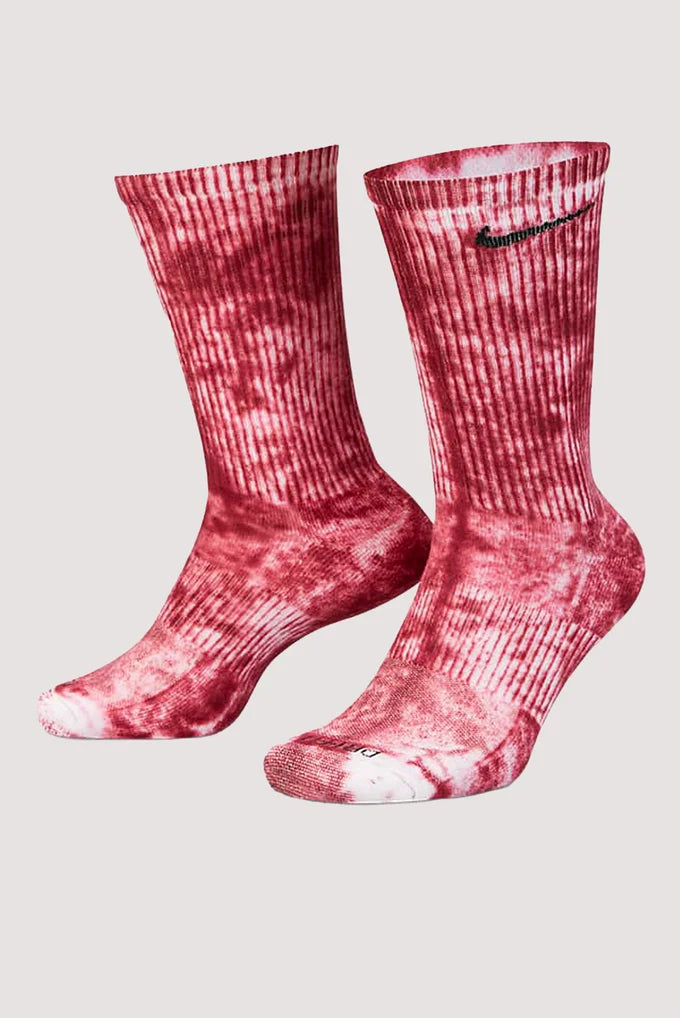 Nike Everyday Crew Sock 2 Pack - Tie Dye Pink / Berry
DM3407-909
by Nike
Or 6 payments from $2.66
What's this?
Elevate your sneaker game with Nike's crew socks, tie dyed in psychedelic shades of light pink and berry. Crafted with innovative Dri-FIT technology, they wick sweat away from the skin, making them stylish and practical in equal measure.
Pack of 2
67% Cotton, 30% Polyester, 2% Nylon, 1% Elastane
Dri-FIT Fabric
This product has undergone a tie-dyeing process. The decoration of each piece is unique and may differ slightly to the images shown.