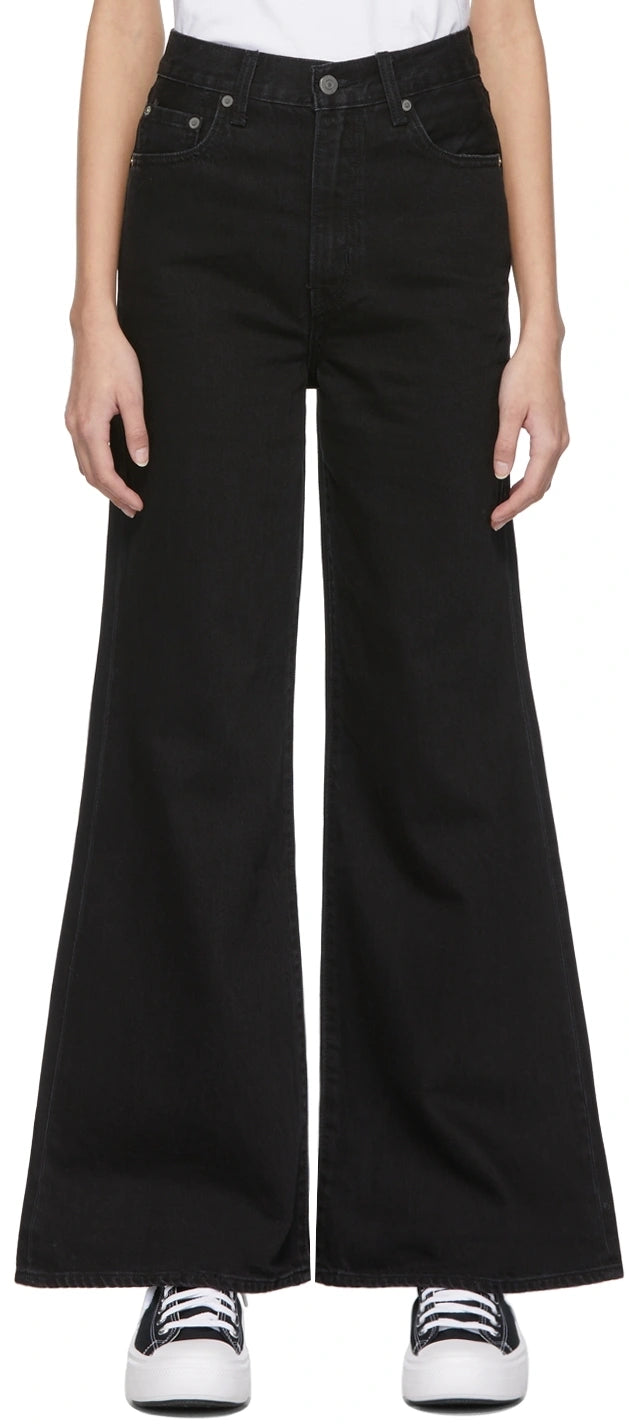 Levis High Loose Flare - Black
A15990000-blk
by LEVIS
Or 6 payments from $17.83
What's this?


Inspired by decades past, these loose-fitting jeans feature a flattering high rise and a full length flare that gives you legs for days. Casual dressing never looked so good. Crafted in 12.25 ounce denim.
Care for our planet:
wash less, wash cold, line dry, donate or recycle.
Wash your jeans once every 10 wears at most, this increases their lifespan and saves natural resources. When you eventually launder your jeans, wash and dry them inside out with like colors, liquid detergent is recommended.