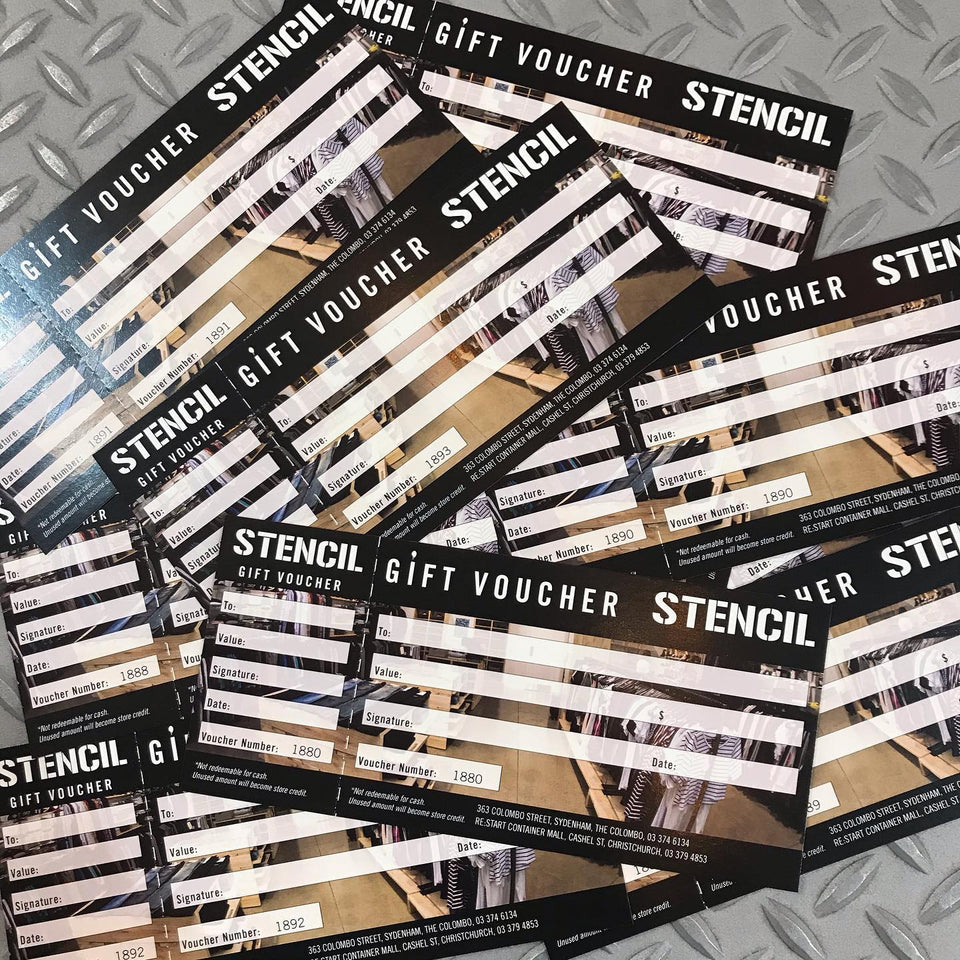 STENCIL Gift Voucher
by Stencil
Or 6 payments from $1.04
What's this?
When it all becomes all too hard (or last minute), give the gift of choice. Everyone's a winner!
Your STENCIL gift voucher is delivered via email and is valid for a good 12 months from the time of purchase.
But if you would prefer a tactile gift voucher then add the benefactor's name and any additional information to the notes section while at the checkout.

Please note:

If the recipient doesn't spend the full amount, they can redeem the balance on another date.

Not redeemable for cash.